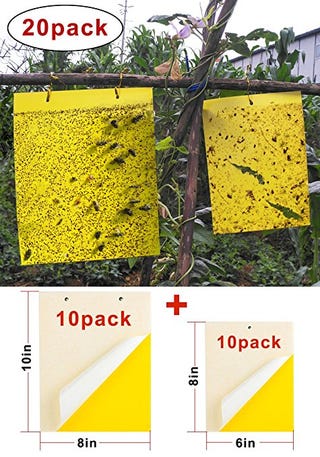 SOLD OUT
Having flies in the warmer months is a constant battle.
No matter what kind of flies your Garden and Orchard were met, Advgears Fly Trap offer you best help!
This Sticky Traps protect plants from aphids, whiteflies , mosquitoes, gnats, thrips, leaf miners, fruit-flies, leafhoppers, froghoppers, and other insects.
And this is high effective and easy to use, this non-poisonous trap works well when hung at stake or plant level and comes with enough twist ties to use for hanging. Place traps every 7 ft. for best results. Lasts all season, even during rain or until thoroughly covered in dust and/or insects.
---
If you want to know more deals of our products, please click here, or you can follow us on Twitter and Facebook ,any question please feel free to contact with us, we are waiting for you!